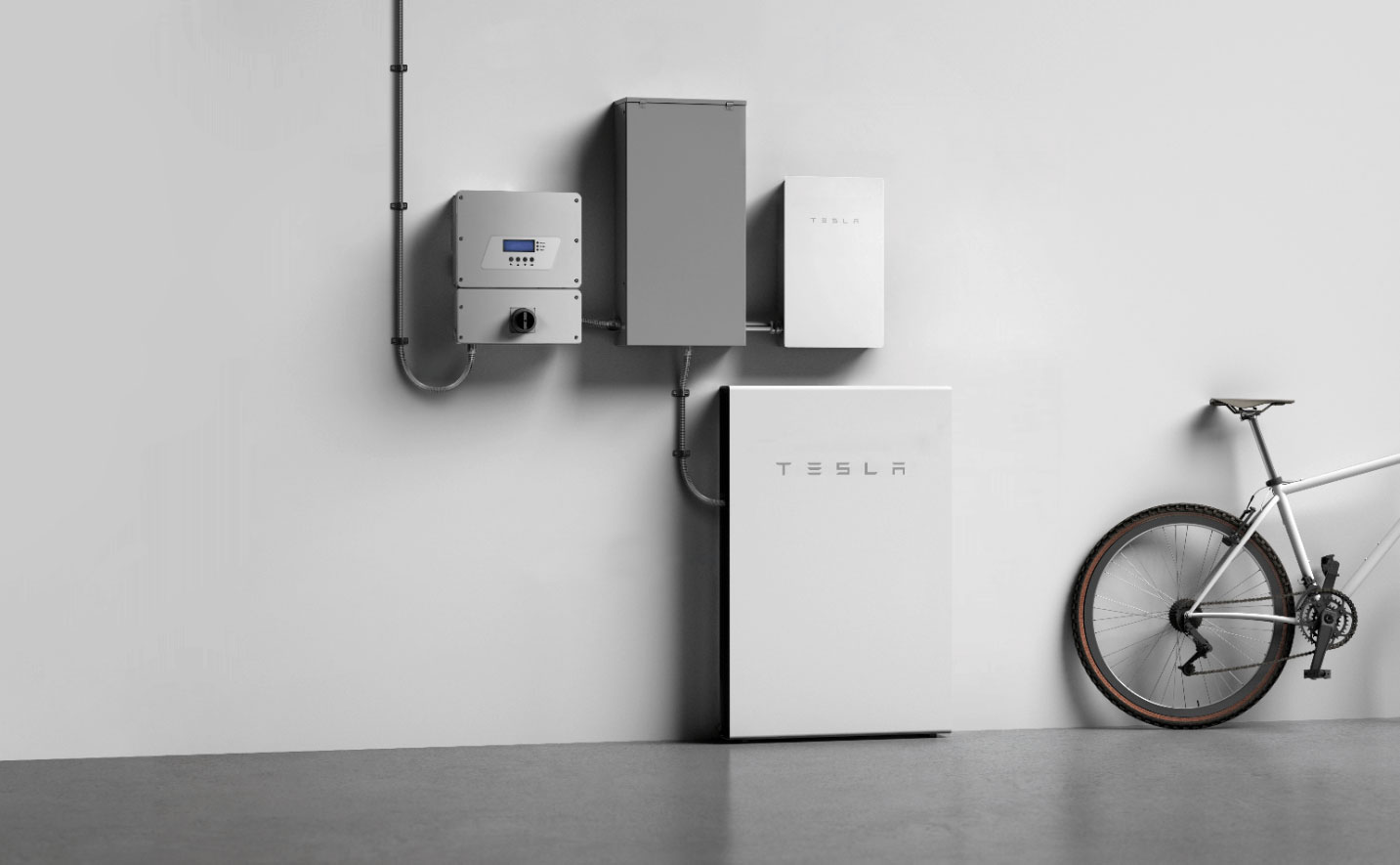 The Tesla Powerwall provides Peak Saving, Load Management and reliable Backup Power to your home. Never lose power to important appliances, household circuits, medical devices, and more including providing backup power to the entire home.
Self-Powered Home
During night time or a power outage, Powerall can provide your home clean energy that you've generated from solar for an estimated  7 or more days.
Time-Based Control
Set Powerwall in Time-Based Control to maximize savings. Powerwall learns patterns in your energy consumption and solar power generation—using stored energy to avoid purchasing high-cost electricity.
Seamless Backup Power
If Powerwall detects a grid power outage it will automatically set itself as the home's main energy source. This will keep your lights on and your refrigerator cold.
For more detailed information please visit Tesla.com.

Need an estimate for the Tesla Powerwall?
Please fill and send the form below or call us at (909) 749-0106