Solar Installation Services
Details and pricing for our different types of solar installation services.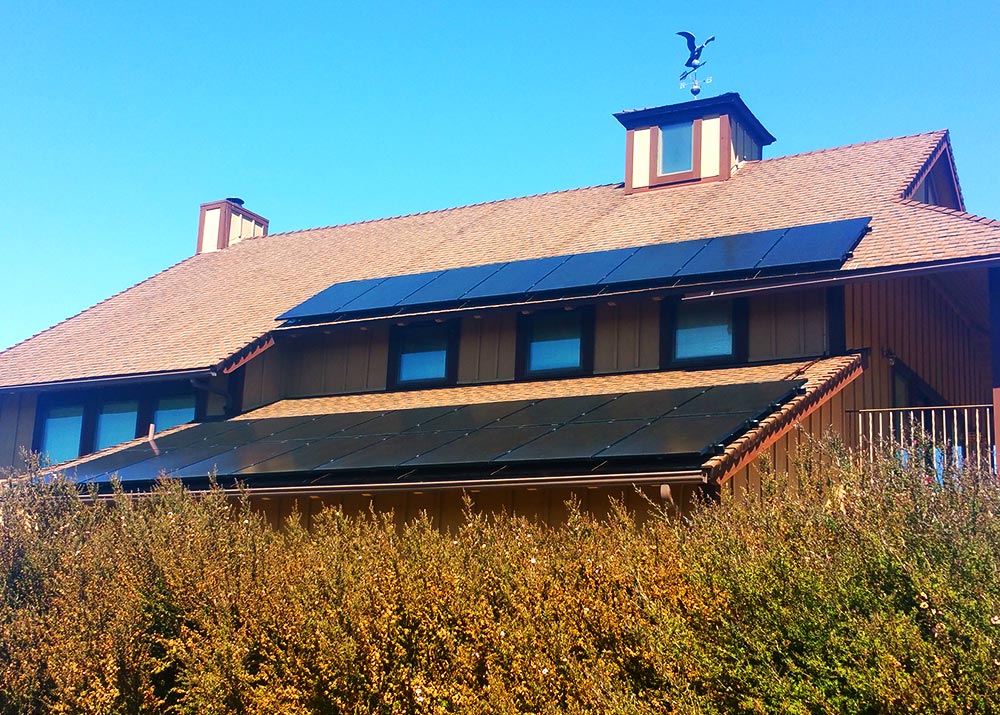 Composition and Asphalt Shingle Rooftop Installation
Shingle rooftops are a very common roofing material used on residential rooftops in houses built into the early 1980's and account for the most rooftops in CA. Though not very popular for today's newer track homes in CA, shingle rooftops are a quality low cost, resilient, dependable and easy to install roofing option.
Solar Installations on shingle roofs are the easiest and lowest cost option available, simple and quick.
Going green and saving a lot of money on your electric bill has never been easier than it its right now. For more information on a solar system for your shingle roof please contact SOLARGRAHAM for a free site evaluation and estimate today.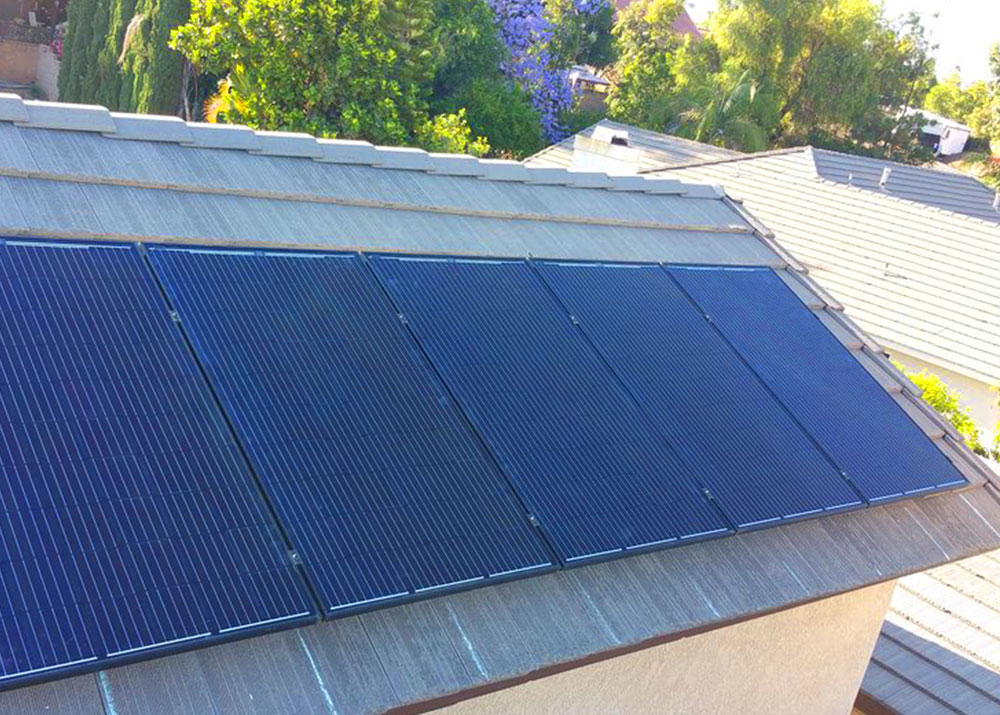 Concrete Tile Rooftop Installation
Concrete tile is the most common rooftop material in a newer track homes and makes up most rooftops in our local area.
Concrete tile roofs are durable with a long lifespan. The material is ideal for solar installation and the 25+ year lifespan that comes with the solar system.
Installing on concrete tile is more challenging than shingle roofs however they are the second most affordable option and with skillful installation by SOLARGRAHAM they present a fantastic solution to get you started saving money on your electric bill with a new solar system.
Concrete tile roofs life span is dependent on its most essential element, the tile itself. When installing on tile roofs SOLARGRAHAM will not only replace any tiles broken during our installation process, we will also replace any previously existing broken tiles free of charge.
Clay Tile and Flat Rooftop Installation
Clay Tile and Flat rooftops make up the third and fourth most popular rooftops in Southern California that are viable for Solar Installation.
Clay tile and flat roofs may require different installation components and procedure than traditional shingle and concrete tile roofs. In some cases, new roofing may be added to clay roofs under the array for mounting purposes and the tiles then back filled to give superior roof protection and aesthetics.
Flat roofs offer similar advantages to ground mounted systems in that they offer superior cooling, custom tilt angles and easy access for cleaning.
As always SOLARGRAHAM is committed to delivering the most aesthetic and functional system possible.
Equipment is placed in optimal locations to produce the greatest amount of power while keeping your home looking beautiful, hiding what can be hidden and painting conduit runs to match their corresponding surfaces.
Ground Mounted Solar Installation
Ground mounted solar arrays are a great option for clients with large lots or unfit roofs due to shading, pitch or layout difficulties.
Ground mounts can often be placed in prime locations to eliminate shading and utilize custom tilt angles and azimuths. These arrays are ideal for maximum performance due to better cooling and ease of cleaning.
Ground mounts are not restricted by roof space and come with the added benefits of easy access and avoided roof penetrations.

Need an Estimate?
Or have any questions? Please fill the form below or call us at (909) 749-0106